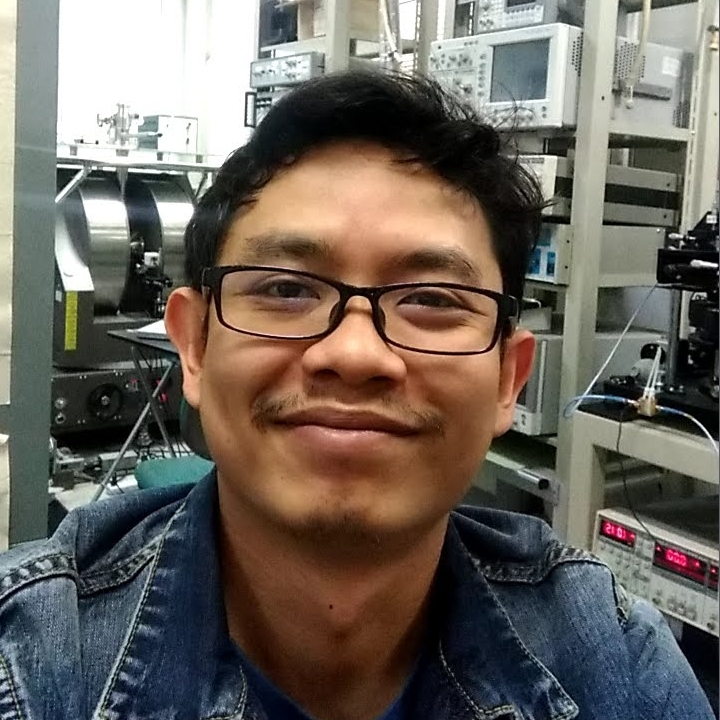 Dr. Joko Suwardy is a junior researcher and member of the Quantum Devices & Technology Research Group. He obtained his doctoral degree in 2019 from Osaka University, Japan, with a thesis entitled "Voltage-controlled interfacial magnetism in Fe/MgO-based structure: interface engineering approach". He graduated with a master's degree from the University of Tsukuba by conducting research as a Junior Researcher at National Institute for Materials Sciences (NIMS), Japan. His fields of interest comprise spintronics, magnetism, and nanostructured functional materials.
Research Keywords: Spintronics, Magnetic materials, Nanostructured functional materials.
Contact: joko.suwardy(at)brin.go.id
Metrics: Google Scholar, Scopus
2022–present, Junior Researcher, BRIN Research Center for Quantum Physics, Indonesia.
2019–2022, Patent Engineer, Intellectual Property Consultant Firm, PT. Spruson & Ferguson Indonesia, Indonesia.
2014–2016, NIMS Junior Researcher, National Institute for Materials Sciences, Japan.